Every Summer my stepsister comes to visit with my 2 awesome nephews and her crazy funny husband. This his been quite the eventful trip so far...
We've had a lot of pool time..
I bought them these fun walrus floats. They are extremely hard to balance on and us 'grown-ups' have been using them as water bulls and have been having 8 second competitions! LOL. I was able to stay on mine for like 13 seconds once!
Now you see me..
We go to this kid-friendly beach that has a reef with lots of fishies..hence the snorkle gear. I'm P. Sherman!! (Can someone please tell me if they get that joke..)
Then we went to this neat place where they had little touch tanks with sea animals and you could feed stingrays!
Ew I cant believe I touched this and fed it to a stingray
We took a drive to Jupiter and went to a rocky beach. We got to pass Celine Dion, Tiger Woods, and Greg Normand's house on the way.
Then we headed off to the main event..
Here I am on top of the Jupiter lighthouse!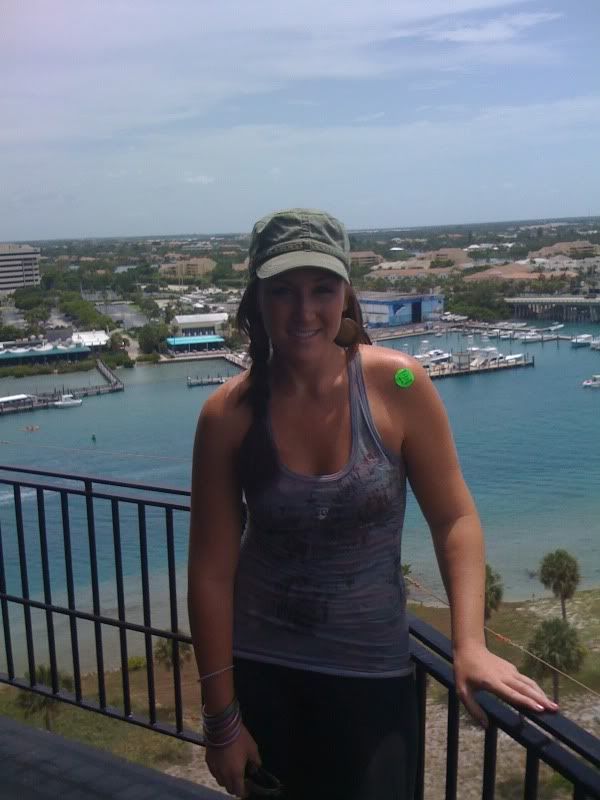 We went for my nephews but one was too little and one was too scared..
So me and my broinlaw were the only 2 who climbed the 105 steps to the top!
When the kids go to bed we have grown-up time and play Apples to Apples.
and the Disney vacay post is coming soon!
Hope you all are having a wonderful Summer too!