For those of you that don't know what a "haul" is--it's the sharing of products you recently bought or received in hopes of sharing them with others who may be interested in them. I've been blessed to have the opportunity to start stocking up on cool runner gear!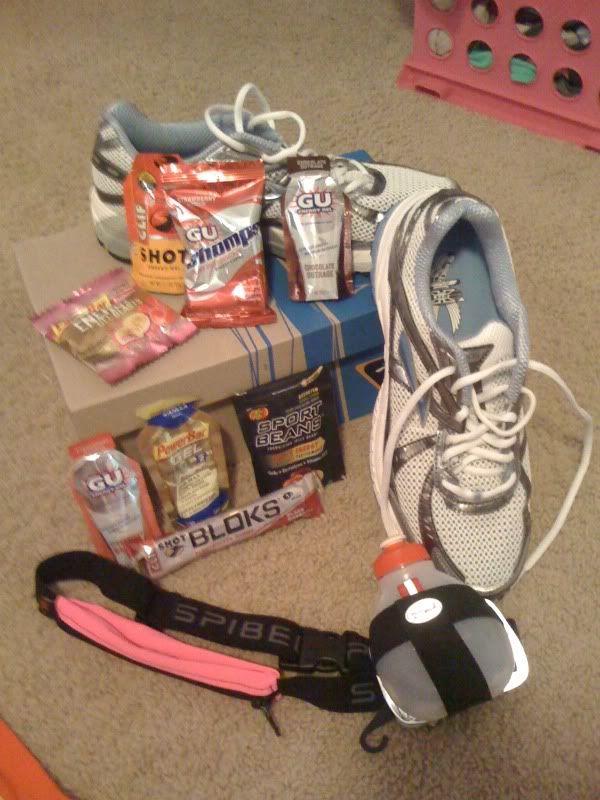 I went into THE Track Shack because I knew I was going to need a new pair of running sneakers soon and that I better start looking around because it's a process. I thought this was a big company with multiple stores but I found out the Orlando store is the original and only real one. The guy that helped me was so awesome and knowledgeable and I fell in love with the Brooks Adrenaline shoe! He also showed me other products I wanted to know more about like the Spibelt, which I bought a water bottle to go with, and runner nutrition. I went home to think about and came back the next day after work and stocked up! I think I can name myself captain of Team Big Foot seeing as how I had to get a size 12! lol.
I also picked up a pair of the Feetures light low cut socks from Track Shack. I have RunCourtRun to thank for my first pair of Little Mis-Matched socks! :D I won them from her virtual 5k and adore them!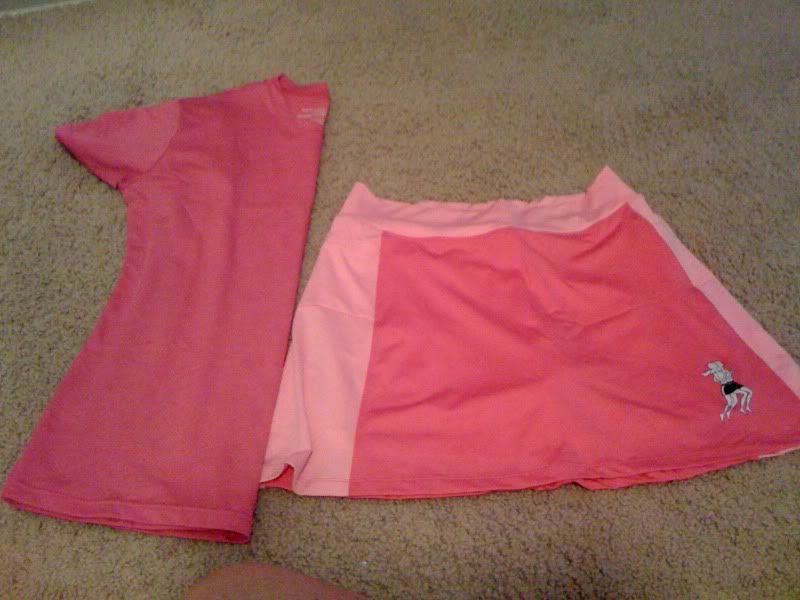 Saved the best for last--I finally, finally, FINALLY got a running skirt! I have wanted one since January and didn't want to order one because a.)I didn't know how they would fit and b.)I didn't know if my legs would rub together uncomfortably while wearing one. When I saw these bad boys were on sale for $25 I had to get one! I got an athletic skirt to avoid chub rub from these pasta lover thighs. I actually had to get 3..but the 2 others I ordered were out of stock. I wasn't really pleased with how the ordering went on the RunningSkirts.com website. It would let me click on add to cart and then it would tell me that it was out of stock. It should have been taken off the moment it was no longer available. Then after my order was complete and I had already paid I got a refund for something I ordered because it was out of stock. It also said delivery would be 3-5 days and it actually took 14 days for my package to come. Hmph. Oh well. I'm looking forward to running in this piece of adorableness tomorrow night during my group run at the civic center. Will post a pic!
It felt really official to me that I am running my first marathon when I got all this stuff!