You may be thinking--wow this girl goes to Disney a lot...Yes. Yes, I do and here's why. I have not enjoyed college here in Orlando. I haven't connected with many people at UCF. This is probably because I had to grow up very fast, I don't participate in drama, and I have a lot of responsibility. The only part I have liked is that I am close to many of the greatest tourist attractions in the world. I don't really care to drink or go out or do anything that the typical college girl does. I'm different. I like good innocent fun. So instead of spending my money to have a thrilling night life clubbing downtown, I chose to have an annual pass and go to Disney whenever I want. I've only got one more semester of college and I want to enjoy this time in my life-even if it's not in the traditional way. ºOº
Ok, so technically it's still the weekend but the fun of my weekend has pretty much come to an end. [ENTER relaxation and cleaning.] I went to Epcot solo for a bit Friday night when I had some time to kill while waiting to meet a friend at the Magic Kingdom. I'm really independent so I didn't mind bopping around for a bit but I don't think I could ever really go to Disney by myself--got kinda lonely. So then I met up with my new friend
@Disneyworlds
on twitter Friday at Magic Kingdom and we had a BLAST! I just love this guy, he's hilarious.
Saturday there was a BIG group of us that met up and dispersed randomly. I've been so fortunate to meet so many awesome friends in a short amount of time! Here are the pics from Saturday.
Summer Nightastic! Fireworks 6/25/10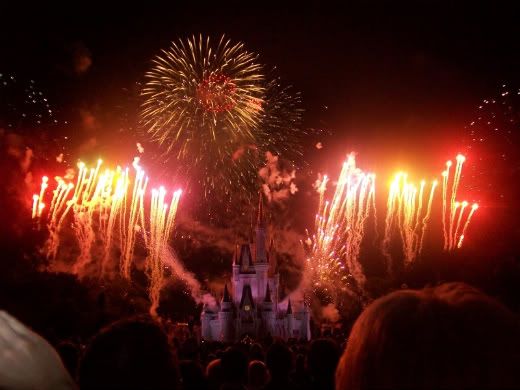 And there she goes off on her float!

Maria, Princess Peanut & I

Scary Lot-So! Lol I told him to be scary so I could act afraid.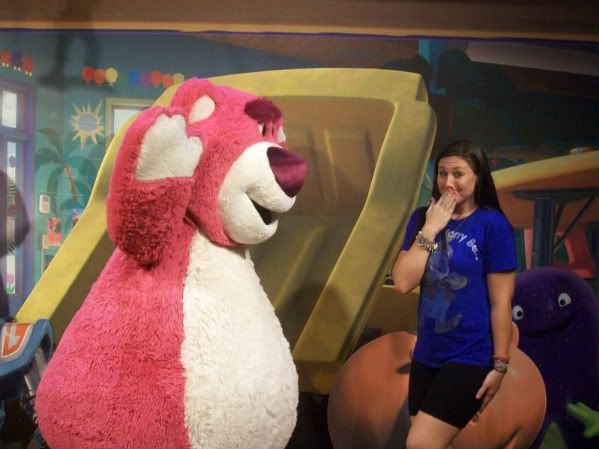 The lovely Maria, Brent & their sweet kids!