So the injury on little footy [who I named Facilier] has been acting up. :-/ So much and so unpredictably that I haven't been a runner girl. Wah. My thighs are showing it too! Can't wait to get back out there. I have an appointment with a sports med podiatrist on Friday and I'm hoping it goes over well. I was ready to start training for my first marathon before this little set back.
ON A BRIGHTER NOTE!!
My mommy's birthday was April 1st and we decided to celebrate it this weekend because of Easter. After much consideration [there's so much to do in Orlando] we came back to our default vacay with a new little somethin. So every time my mom has come to visit me in Orlando we go to the Magic Kingdom. We were trying to decide what to do for her birthday. I was actually going to take her to Typhoon Lagoon but we decided we would probably just lay out most of the time and it's not worth it to pay to get in. So I wanted to surprise her with a resort stay! Here's a weekend itinerary:
Friday
-Dr appt for little footy
-Mom arrives
-I'll sneak a little Happy Birthday song in there with a candle in some kind of dessert.
Saturday
-Head to Magic Kindgom early
-Leave to check in to Disney Caribbean Beach Resort
-Maybe a little pool time - they have an 82 foot slide :-D
-Back to Magic Kingdom for more rides and *Wishes* fireworks [i love them!]
I haven't stayed at this hotel b4. Yippee for something new! And I booked us one of the pirate themed rooms ;0)
Pecos Bill is my mom's favorite restaurant that she HAS to go to every time we're there. lol.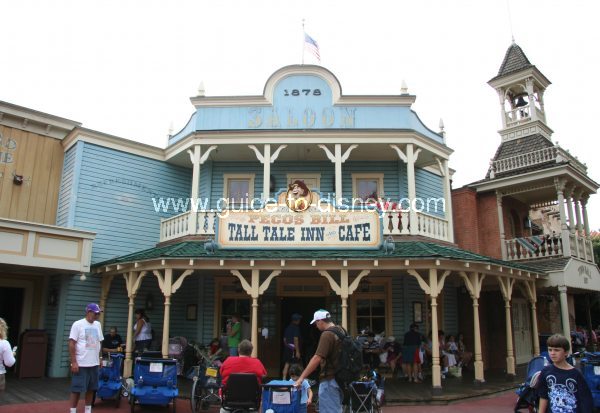 Sunday
-Pool time at Disney Caribbean Beach Resort
-Over to the Polynesian for lunch & we're going to bring our bathing suits and check out the pool. It's my mom favorite of them all but I couldn't quite afford to stay there this time.
Excited for the slide! I'm such a little kid.
Polynesian Pool. I've stayed here b4 but was to busy to do this cool slide!
I'm looking soooo forward to this weekend. My mom and I never spend time together because we are VeRy different people. This may sound weird but I took her to Mickey's Not So Scary Halloween Party last year and she said it was "the best time she ever had in her life." :*( It made me cry, Happyish tears of course. We don't get along but we both love Disney so much and just like to enjoy it and each other's company when we're there.
Around Valentine's Day 2009
Mickey's Not So Scary Halloween Party 2009. Woody pointed to my feet wondering where my ruby slippers were. I said Woody those things are painful and they're just as magical in my backpack. haha. Good thing I brought back up shoes! My mom was a show girl which we later deemed Liza Minelli..get it? Liza and Judy? Mother and daughter? lol.
PS-- I even painted my nails red with white dots. Tehe. Minnie Mouse <3